The Best Way To Read Sarah J. Maas Books in order: A Comprehensive Guide.
The Book Guide® is a participant in the Amazon Services LLC Associates Program, an affiliate advertising program designed to provide a means for sites to earn advertising fees by advertising and linking to Amazon.com. As an Amazon Associate I earn from qualifying purchases.
An exhaustive review of all the books by the award-winning American author Sarah J. Maas, and how to read them in the correct order. You've probably heard of books like "Throne of Glass" or the Crescent City series. If you are curious to know more about these series, we will tell you about the author of it, we will review the complete series and we will detail how to read all of her books in order.
The author: Who is Sarah J Maas?
Sarah J. Mass is the author of the Throne of Glass series and the Court of Thorns and Roses series. Her books are usually classified as (YA) young-adult or New Adult novels, typically containing elements of fantasy, romance, adventure, and suspense.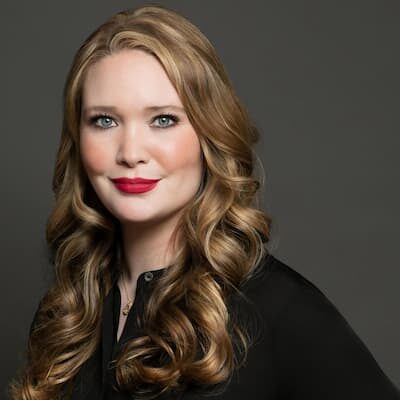 She was born on March 5, 1986, in New York City, NY and she has been writing since she was a teenager. Maas began writing Throne of Glass when she was sixteen years of age, and it has now been translated into thirty-five languages. She has since become a New York Times bestselling writer with the Throne of Glass and A Court of Thorne and Roses series.
The Books: How to read the books of Sarah J. Maas.
All of her novels are available for purchase here, including series and stand-alone books. In chronological order, Sarah's books are:
Throne of Glass Series:

Celaena Sardothian is the main character in Throne of Glass, a series of fantasy novels by Sarah J. Maas. She an 18-year-old assassin in the Kingdom of Adarlan. After a year of living as a slave in a prison camp called Endovier, she accepts the offer of the Crown Prince, the King's son, to compete with others for a chance to serve the King as his champion and eventually gain her freedom.
How to read Throne of Glass Series books in order:
In chronological order, this series books order is:
---
These action-packed prequel novels set up the story for the Throne of Glass series. She takes her from remote islands to dangerous deserts, where she fights for freedom and avenges tyranny. But if she acts on her terms, then will she truly be free from her master, or would she suffer an unimaginable punishment?
---
A young woman is serving a life sentence in the dark, filthy salt mine of Endovier. She was a trained assassin, the very best of her kind, and she made a fatal mistake, which cost her her life. She was caught. Young Captain Westfall makes an offer: her freedom in exchange for one big sacrifice. Celaena must fight for her life in a to-the death tournament against the best thieves and assassins in the country. She will live or she will die, but she will be free. She is about to discover her real purpose in life.
---
Celaena Sardothien is the king's Champion-yet she is far from loyal to the crown, for the man she serves is bent on evil. But working against her master in secret is no easy task. As Celaena tries to untangle the mysteries buried within the glass castle, she can trust no one. Then, an unspeakable tragedy shatters Celaena's world. She must decide once and for all where her loyalties lie…
---
Celaena has endured countless deadly challenges and suffered devastating loss, but she has managed to survive. She must now travel to a new land where she will face her darkest truth…a truth about her heritage which could change her life forever.
---
Everyone who Celaena loved has been taken away from her. But she'd rather be back in the empire to fight for her people than here in the south, where she feels out of place. She must fight for her throne.
---
It's not too late for Aelin Galathrynius to become king. With her heart sworn by her side, and loyalty pledged to the people she wants to save, Aelin is determined to use her powers to protect those she loves from danger.
---
Chaol Westfall is known for his unwavering loyalty, strength, and his position at the head of the Guard. But all of that was different back then. He has no hope of recovery unless he goes to the Torre Cesme, which is famous for its healing properties. With war looming over Dorian, Aelin, and Chaol back home, their survival may lie with Chaol and Nessryn convincing its rulers to align themselves with them.
---
Aelin has risked her life to save her people, but she's paid a heavy price for it. Locked inside an iron coffin by the queen of the fae, Aelin must endure months of torture. Aware that yielding to Maevi will doom those she loves makes her reluctant to break, but her resolve begins to unravel each passing day… With Aelin captured, Aeldyn and Lysandra remain the final line of defense to protect Terraen from utter destruction.
You can also find the 8 novels in one box set Here.
A Court of Thorns and Roses Series:
A young woman named Feyre kills a wolf, and a strange beast-like creature appears to demand retribution from her. She was dragged into a treacherous magical land she knew nothing about. There, she discovered that her captor wasn't an animal, but Tamlyn — one of the deadly, immortal faeries who once ruled their world As she dwells alone on his estate, her emotions for Tamlin transform from cold hostility into a passionate fire that burns through every lie she's ever been warned about by society and the Fae. But an ancient, dark shadow over the faerie land is growing, and Fey is going to have to find a way to stop that. or doom Tamlin – and his world – forever.
A Court of Thorns and Roses Series in Order:
In chronological order, this series books order is:
---
A nineteen-year-old girl kills a wolf in the forest, and a beast-­‐like creature demands punishment for her crime. She is taken to a land where the people live forever. Her captor, Tamlin (who is also immortal), takes her there. She moves in with him at his estate He is a High King of Prythian, so he is a very important person. But he is also a liar. So, Feyre learns that what she has previously learned about the dangerous world of faerie is all lies.
---
Feyre has survived her trials and now is a high fae, but she still retains her humanity and must come to terms with the terrible things she did to save Tamlin's people. Feyre had to make an agreement with Rhysand, who rules the Night Court, and her agreement must be satisfied.
---
Feyre returns to court and Tamlin to spy upon him, as well as King of Hybern and its invading forces that want to claim Prythian for themselves. But to do so she must play a game of deceit, lying to those closest to her, and steal from them. War surrounds her and her allies. She must decide whom she can trust among the High Lords of Prythia, her family, and close friends.
---
After months of fighting, the war for Prythia ends. The Night Court is rebuilt after the attack by Hybern. The winter solstice is coming up, and the court is preparing for the festive season. As Feyre continues her role as High Lady, she must navigate around her scars from the war.
---
Ever since being forced to become a High Fae against her own will, Nesta Archer has struggled to find a way to fit into the strange, dangerous world she lives in. The one person who makes Nesta's life more difficult than anyone else is Cassian, the war-scarred warrior whose constant presence in Nesta'a court keeps him constantly in Nasta's orbit. Meanwhile, the treacherous humans who returned to the continent during the last war have formed a dangerous new alliance, which threatens the fragile peace that has been established over the realms. And the key to stopping them may very well lie in Cassian and Nesta confronting their haunting pasts.
You can also find the 5 novels in one box set Here.
---
The coming-of-age story of Selina Kyle Selina is playing an unexpected game of cat and mouse. She forms new friendships and entangles herself with Batman by night and her devilishly handsome neighbor Luke Fox by daytime. But with a dangerous thief on her tail, will the girl be able to pull off her dream heist?
Crescent City Series: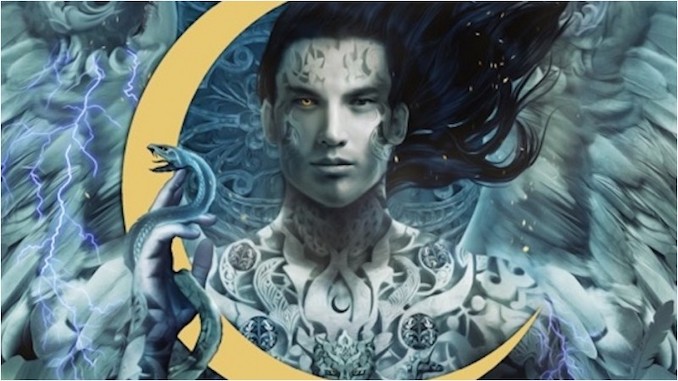 Half-Fae and half-human Bryce Quinlan seeks revenge against his enemies in a contemporary fantasy world where magic, danger, and scorching romance abound.
Crescent City Series in Order:
In chronological order, this series books order is:
Bryce Quinlan had a perfect life until she was murdered by a demon. She was left bereaved, wounded, and alone after her closest friends were killed. When the accused is in jail but the crimes continue, Bryce finds herself at their heart. She will do whatever it takes to get revenge for their deaths.
Bryce Quinlan and Hunter Athalar are trying hard to get back to normal. They may have saved Crescent City from disaster, but with so much turmoil in their lives lately, most of them just want a chance to relax and unwind. Don't rush. Find out what the future holds for him.