The Outlander Book Series
The Outlander Series is a time travel romance novel full of love and Suspense in the Highlands of Scotland.
The Outlander book series is a historical time travel romance series written by Diana Gabaldon. It tells the story of Claire Randall, a married British World War II nurse who accidentally travels back in time to 1743 Scotland, and her romantic relationship with Jamie Fraser. The series presently consists of eight books, with a ninth one planned. A television adaptation of the series premiered on Starz in 2014. From the first epic season, the TV Series "Outlander" has drawn in millions of fans around the world with its multi-generic tale revolving around the love affair between a 20th-century British combat nurse and an 18 th century Scottish Highland warrior. The TV show Outlander has inspired people to buy copies of the books by Diana Gabaldon. It has also had an impact on the fashion industry and boosted tourism in Scotland.
Tip: If you want to watch all seasons of the Outlander TV series, including the recently released Season 6, you can get the FREE TRIAL of Amazon Prime Video by clicking here
Now, let's take a look at what we can expect in the book saga, which includes a journey across centuries and countries with some very special guides including author Diana Gabaldon, stars Caitriona and Sam Heughan (who play Jamie and Claire), and many other curious facts. A feast for the eyes and an essential guide companion for anyone who loves Outlander.
Outlander Plot: A Comprehensive Guide To Understand Outlander. From Book 1 To Book 9.
From History to Warfare. From Sex to Violence. From Honor to Betrayal. From Revenge to Hope. Here are just some of the highlights from the Outlander best-seller series by Diana Gabaldon. Follows the story of Claire Randall, a married nurse from 1945 who is suddenly swept back in time to the year 1743, where she finds herself in an unknown world where her life is in danger. When she is forced into marriage with Jamie Fraser, chivalry and romantic young Scottish warrior who loves her deeply, a passionate relationship is sparked that tears Claire's heart in two different lives.
The Author: Everything You Need To Know About Diana Gabaldon, The Creator of the Outlander Series.
Millions of fans consider her an author who creates a complex, original, yet utterly compelling amalgam of romance and science fiction. She's a grassroots marketing phenomenon for the publishing industry. And to aspiring writers everywhere who worry that there isn't enough time or expertise to do their thing, Gabaldon is an inspiration. While balancing her job as an ecology professor, she also had a side job writing freelance software reviews. She'd never written fiction before, but she wanted to write something. So she decided to write Outlander.

She decided to write a historical novel because it was easier to look things up rather than invent everything from scratch. The idea for Outlander didn't come from a desire to explore her family history; she just wanted to write a historical romance. It came from watching an episode from the British science fiction show Dr. Who. Who and falling head over heels for a handsome time traveler wearing a kilt and becoming smitten with a handsome time traveler in a kilt. Only after realizing that her wisecracking heroine could not possibly have originated from any other time than the 20th century, did she add a time travel element to her novel.

The resulting love affair was a turning point for the genre of historical romance. She says she had trouble marketing her books at first because they were too difficult to categorize. Were they historical romances, Sci-fi adventure stories, or Literary fiction? Whatever their genre, they eventually found an audience, and it turned into a staggeringly huge one.

Before Outlander was published, she already had an online community of fans who were eager to read the first book. Once the book was released they spread the word, both on the internet and offline, and she continued writing books. When Drums of Autumn came out, it became the number one bestseller in the Wall Street Journal. Her publisher rushed to print more copies so that there would be enough to meet demand. It's clear that Gabaldon's popularity lies partly in her ability not to follow the conventional formulas of popular fiction. She just doesn't pay attention to the rules of genre or precedent, and she doesn't seem to care if it makes her sound like a woman who identifies with Claire and Jamie as the mysterious stranger and the romantic hero.

Between Outlander novels, author Diana Gabaldon also writes a series of historical mysteries featuring Lord John Gray, a popular, if a somewhat minor character from the books. She's currently writing a contemporary mystery series. Meanwhile, the author's formidable fan base continues to grow, as evidenced by the increasing number of Gabaldon chatrooms, mailing lists, fan clubs, and websites—some of which include fetching photos of redheaded lads in kilties.
Diana Gabaldon holds three degrees in science (zoology, marine biology, and quantitative behavioral ecology), and has been a university professor for 12 years. She has published scientific articles and textbooks and works as a contributing editor on Macmillan's Encyclopedia of Computers. She founded the scientific-computing journal Science Software Quarterly.
Outlander Main Characters: The Interesting facts about Jamie and Claire, and what makes them so special.
Claire Beauchamp
Claire Beauchamp-Randall-Fraser was a nurse who later became a doctor and a time traveler. On a second honeymoon in Scotland with her husband, Frank, Claire accidentally travels two hundred years into history, where she meets and falls in love with Jamie Fraser. Claire is a compassionate person who has a quick tongue. She often gets herself into trouble.
James Fraser
James Alexander Malcolm MacKenzie Fraser is a Scottish soldier and landowner. He is well educated, and he has a knack for learning new things. He was born into nobility and raised to be the future Lord of Lallybroch. He first meets Claire when he returns home from Scotland to France.
Outlander Locations: What to know if you love the Outlander series.
The story is mainly settled in the Highlands of Scotland. Scotland is a country in the United Kingdom. It covers the northern three-quarters of the island of Great Britain, shares a border with England to the south, and is surrounded by the Atlantic Ocean to the east, west, and north. The country consists of more than 790 small islands, including the Northern Islands and the Hebrides, which are located in the north of Scotland.

The Kingdom of Scotland was established as an independent sovereign state during the Early Middle Ages and existed until 1707. By inheritance in 1604, James VI, King Of Scotland, became King Of England and King Of Ireland, thus forming a personal uni­tion of the three kingdoms. On 1 May 1707, Scotland subsequently entered into a union with the Kingdom of Great Britain to form the United Kingdom of Great Britain and Ireland.
Outlander Filming Locations: 3 Breathtaking Outlander locations you must visit in Scotland:
If you're looking for a way to escape the droughtlander—or even the stretch between episodes—plan a trip to Scotland to see some of the gorgeous locations where Outlander was filmed. From the picturesque hills where Claire first traveled through them to the castle where scenes from Outlander were filmed, here are the 3 most known locations worth visiting.
Kinloch Rannoch (Craigh Na Dun):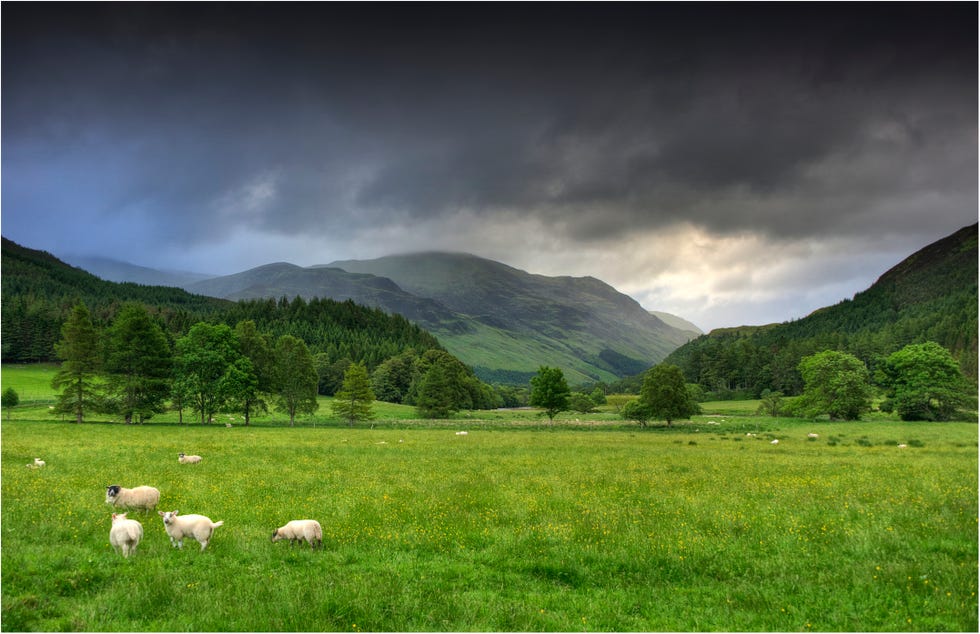 While the stone circle at Craigh na Dun that Claire time travels through isn't real, the surrounding scenery at Kinlochewe Rannoch is. "I have a soft spot in my heart for this magical place," Maril Davis, the executive producer of the show told Travel+Leisure. "It truly lives up to its four seasons in a one-day phenomenon." "While shooting up there for season 2, we experienced bright blue sky, snow, rain, wind, and gale-force storms—all within an hour."
Falkland (Inverness):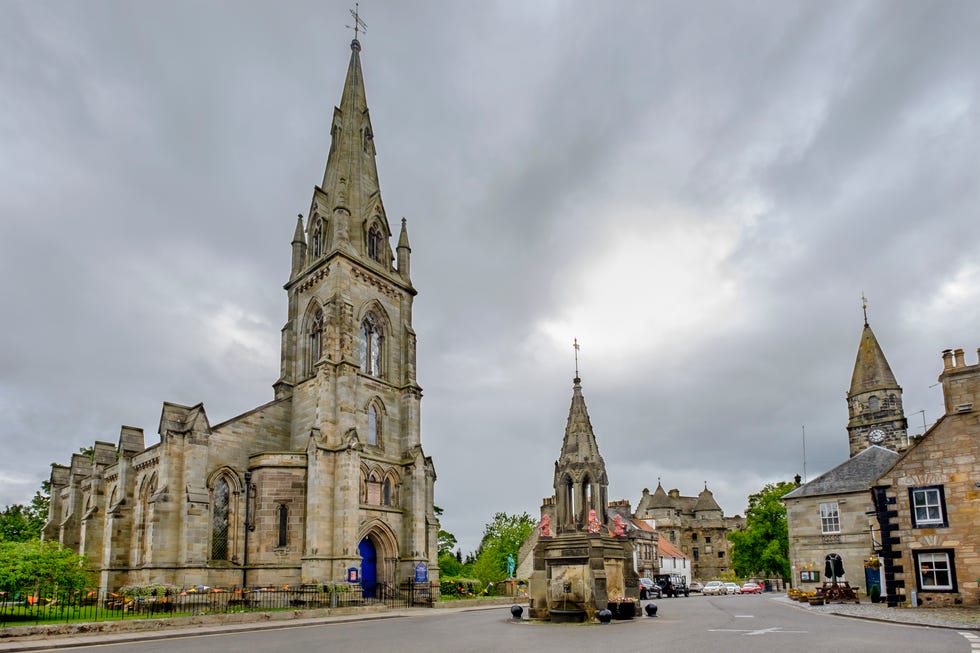 While Claire's story takes place in Inverness, those locations were actually filmed in the village of Falklands, just an hour's car ride from Edinburgh. You can actually stay in the hotel featured in the show, called the Covenanter Hotel, which looks out onto the Bruce fountain where Jamie's ghost is seen for the first time. Campbell's Coffee House has a mean toastie on a cold, Scottish morning.
Doune Castle (Castle Leoch):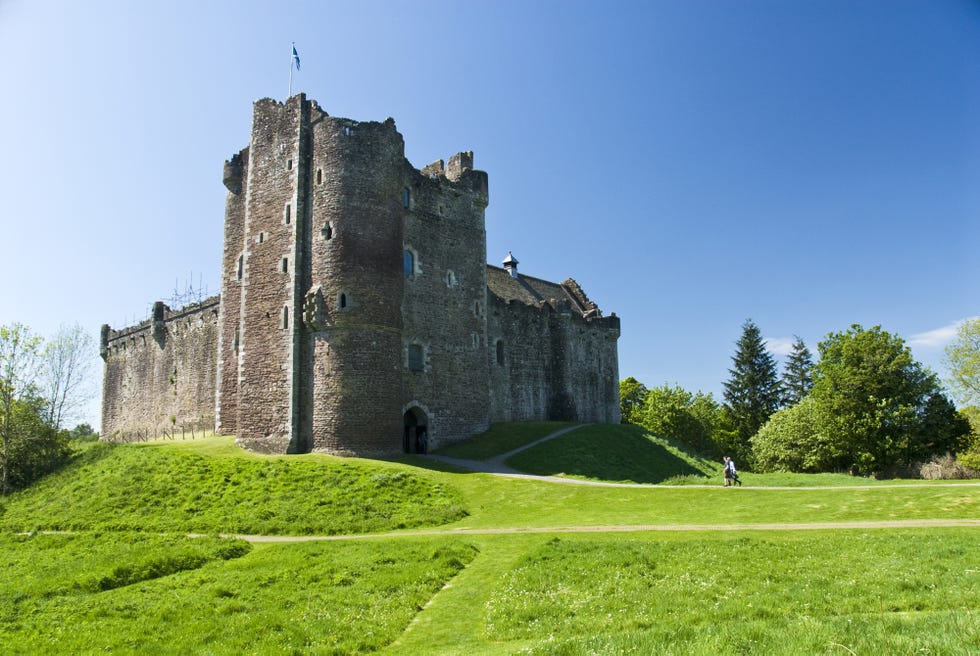 This 14th- century castle, just 33 miles from Glasgow, has been used to represent the fictional home of the MacKenzies in both Outlander and Game of Thrones. But this isn't the only place you've seen Doune on film. Much of MontyPython and the HolyGrail was filmed here and as were the winterfell scenes in the first episode of Game Of Thrones.
Outlander Book Series Order: The Best Way To Read The Outlander Book Series.
The Outlander book series by Diana Gabaldon is a historical fiction series that follows the story of Claire Randall, a nurse who travels back in time to 18th century Scotland. The series has been adapted into a television series on the STARZ network.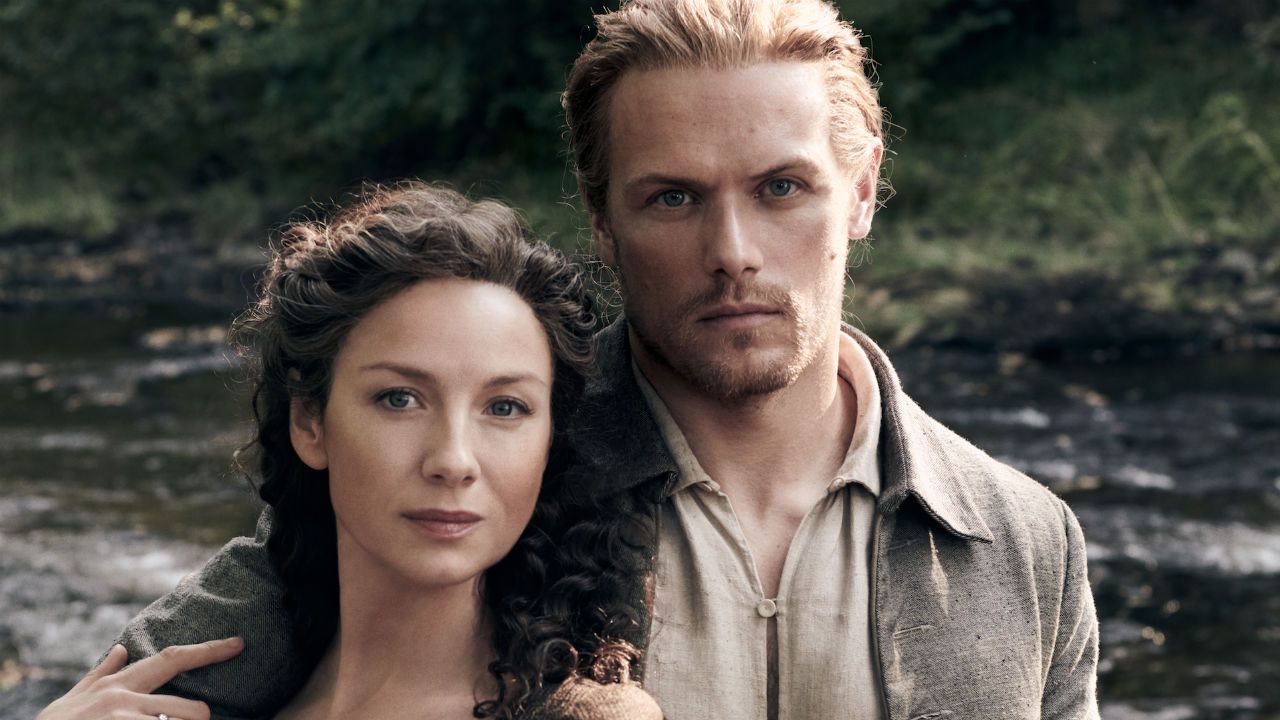 If you're a fan of Diana Gabaldon's Outlander book series, then you know that the order of the books is essential to understanding the story. The series is told in two parts, with the first half following Claire Randall as she travels back in time to 18th century Scotland, and the second half picking up years later when her daughter Brianna travels back in time to find her mother.
Here's a list of the books in order:
---
By: Diana Gabaldon
Narrated by: Davina Porter
Length: 32 hrs and 38 mins
The year is 1945. After World War II, former combat nurse Claire Rand­all returned from the war and joined her husband for their second honeymoon. Her blissful reunion is shattered by her touching a rock in an old ruined building and being instantly transported to 1743, a place torn by wars and raiding clans.
The Book Guide® Rating: 4.8/5 EXCELLENT
---
By: Diana Gabaldon
Narrated by: Davina Porter
Length: 38 hrs and 54 mins
The sweeping saga begun by Diana Gabaldon in her 1991 novel Outlander continues in her 1992 book Dragonfly in Amber. Dragonfly in Amber is a novel set in the 18th century and following the continuing adventures of the time-shifter Claire Beauchamp Randall (Claire) and her Highlander husband, James "Jamie" Fraser. It offers a compelling tale of intrigue and romance, war, and the strains of complicated family relationships.
The Book Guide® Rating: 4.6/5 VERY GOOD
---
By: Diana Gabaldon
Narrated by: Davina Porter
Length: 43 hrs and 46 mins
Tara Schuster had achieved considerable success by her late 20's. She has also worked on The Daily Show With Jon Stewart and was also crucial to the show's launch. Eventually, she was unable to escape her unhealthy coping mechanisms. After that experience, the author learned some things that any woman can use to bring more self-loving into her life and compiled these lessons into this book. You'll learn valuable insights from Schuster's frank yet comforting narration.
The Book Guide® Rating: 4.7/5 VERY GOOD
---
By: Diana Gabaldon
Narrated by: Davina Porter
Length: 44 hrs and 50 mins
Continuing the story of Claire and Jamie from Outlander, Dragonfly in Amber, and Voyager, this breathtaking novel by #1 New York Times bestselling author Diana Gabaldon follows Claire and Jamie as they continue their adventures.
Twice Claire has used a stone circle to travel back in time to the 18th century. In the first time travel, she fell in love with a Scottish warrior, who would later become her husband. They married, and he became her first love. But she returned to 1940 to save her unborn child. She was able to reunite with her lost love 20 years later but left behind the daughter that he wouldn't ever see. From her 1960s vantage point, Brianna has discovered a disturbing obituary, and she will risk everything to change history.
The Book Guide® Rating: 4.7/5 VERY GOOD
---
By: Diana Gabaldon
Narrated by: Davina Porter
Length: 55 hrs and 30 mins
It was 1771. Claire Randall is still a stranger in a strange land. But now she is connected to her only anchor: James Fraser. They've crossed continents and centuries to build their lives together in North Carolina. But tensions between clans, both ancient and recent ones, threaten them.
The Book Guide® Rating: 4.5/5 GOOD
---
By: Diana Gabaldon
Narrated by: Davina Porter
Length: 57 hrs and 48 mins
A Breath of Snow and Ashes continues the saga of 18th century Scottish man Jamie Fraser and his 20 th century, time-traveling wife, Claire. The year is 1772, and the rift between England and her American colonies has put a terrifying word into the minds of everyone involved: revolution.
The Book Guide® Rating: 4.7/5 VERY good
---
By: Diana Gabaldon
Narrated by: Davina Porter
Length: 45 hrs and 59 mins
In Echo in the Bone, Claire and Jamie Fraser have been recovering from their house burning in the mountains for several months now and they are established in the Mountains of North Carolina. Jamie Fraser knows from having traveled back in time that, no matter how improbable it seems, America will eventually win the Revolutionary War. As the American Revolution gets started, the British Empire is beginning to crumble.
The Book Guide® Rating: 4.8/5 excellent
---
By: Diana Gabaldon
Narrated by: Davina Porter
Length: 45 hrs
It's 1778 and Jamie Fraser has just come back from the dead. To find his beloved wife, he married his best friend's husband. Back in another time, in Scotland, Roger MacKenzie is desperately trying to find his son, James. He's preparing to go back through time.
The Book Guide® Rating: 4.9/5 EXCELLENT
---
By: Diana Gabaldon
Narrated by: Davina Porter
Length: 49 hrs and 27 mins
As the Revolutionary War continues to creep closer to Fraser's Ridge, the Patriots continue to prepare for battle. Now that they're finally together, Jamie and his family have even more at stake than ever.
The Book Guide® Rating: 4.8/5 very good