All Souls In Order: How To Read Deborah Harkness's Books.
The Book Guide® is a participant in the Amazon Services LLC Associates Program, an affiliate advertising program designed to provide a means for sites to earn advertising fees by advertising and linking to Amazon.com. As an Amazon Associate I earn from qualifying purchases.
Deborah Harkness's sparkling debut, A Discovery of Witches, has catapulted her into the spotlight and sparked a global fan base.
What is the All Souls series about? What You Need To Know.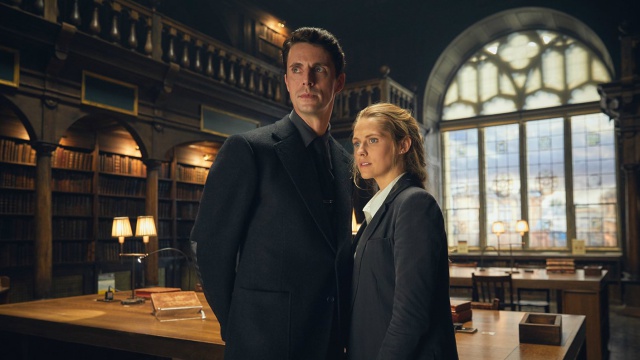 Harkness has written a novel that rivals those of Anne Rice, Diana Gabaldon, and Elizabeth Kostova. She adds a scholar's depth and authenticity to her story. The story continues in Shadow of Night, Book Two, Time's Convert, and the third in the series, The Book of Life. The story follows a young scholar named Diana Bishop who discovers a long-lost book in Oxford's Bodleian library called Ashmole 782.
Who is Deborah Harkness? The Author Behind The All Souls Saga.
Deborah Harkness has written several books including A Discovery of Witches, which was nominated for the National Book Award. Her books draw on her expertise as an expert in the history of science, medicine, magic, and the book. The first book in the All Souls series by Deborah Harkness was an instant New York Times bestseller and the series now includes three additional books. Harkness has been teaching for more than 25 years. He received his bachelor's degree from Mount Holyoke College and his master's degree from Northwestern University. He earned his doctorate from the University of California, Davis. Harkness is a professor at the University Of Southern California in Los Angeles. She teaches European history and the History of Science.
Tip: If you want to watch all the seasons of the All Soul series, you can get the FREE TRIAL of Amazon Prime Video by clicking here
All Souls Books in Order: How to read Deborah Harkness's Series:

There are five books in the All Souls Series and this is the correct sequence for reading them.
---
A Discovery of Witches
(Free with Audible Trial)
A young scholar and a descendant from witches discovers a long-lost magical manuscript in the Bodleian Library at Oxford University. It brings back memories of a fantastic underworld, which she navigated with her leading man, vampiric geneticist Matthew Clairmont.
---
Shadow of Night
(Free with Audible Trial)
Reluctant witch Diana Bishop and vampire genetics expert Matthew Clairmont take on a trip through time into Elizabethan London, where their journey is plunged into a world of espionage, magic, and a group of Matthew's former friends, the School of night. As the search for the Ashmole 782 intensifies, Diana seeks out a witch who can teach her magic. They must embark on a very strange journey together.
---
The Book of Life
(Free with Audible Trial)
After traveling through time to the past, Diana Bishop and Matthew Clary return to the present to confront new challenges and old enemies. But the real threat hasn't been revealed yet, and when it is we'll need to start looking for Ashmole 782 and its missing pages even more urgently.
---
Time's Convert
(Free with Audible Trial)
During the American Revolutionary War, Matthew de Clermont meets Marcus MacNeil, an aspiring young doctor from Massachusetts. When Matthew offers him immortality, Marcus takes advantage of the offer. His transformation is not an easy task. Fast forward to modern day Paris, where Phoebs (as she is known) is about to embark on her journey to immortality. The shadows that Marcus thought he had escaped forever may come back to haunt him and his family.
---
The World of All Souls
(Free with Audible Trial)
The Complete Guide to A Discovery of Witches, Shadow of Night, and The Book of Life. Harkness shares some of the rich sources of inspiration for her enchanting novels. She draws together synop­ses, character bios, maps and recipes, and even the scientific underpinnings of creatures, magic, and Alchemy–all with her signature historical touch. Bursting with fascinating stories and dazzling artwork, this indispensable book is a must-have book for longtime fans and eager newbies alike.