Divergent Series In Order: How To Read Veronica Roth's Books.
The Book Guide® is a participant in the Amazon Services LLC Associates Program, an affiliate advertising program designed to provide a means for sites to earn advertising fees by advertising and linking to Amazon.com. As an Amazon Associate I earn from qualifying purchases.
With her debut novel, Divergent, Veronica Roth has burst onto the literary scene. It's a dystopian thriller filled with electrifying decisions and heart-wrenching betrayals.
What is the Divergent series about? What You Need To Know.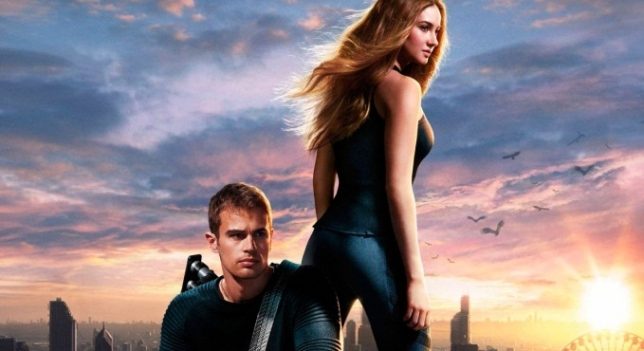 The Divergent series was written by Veronica Roth. It is a young adult science fiction series. The story takes place within a dystopian society divided into five different factions: Candor (honest), Abnegation (selfless), Dauntless (brave), Amity (peaceful), and Erudite (intelligent). In this dystopian society, citizens are defined according to their social and personality-based affiliations in order to remove any threat of anyone exercising independent thought. We follow Beatrice Prior who changes her name to Tris. She was born into Abnegation and transferred into Dauntless, and she has to figure out her life as one of them while hiding her true nature from everyone else and living with the danger that she might be killed if it is discovered that she is Divergent.
Who is Veronica Roth? The Author Behind The Divergent Saga.
Veronica Roth, born in 1988, is an American writer known for her Divergent trilogy of science-fiction novels for young adults, which unfolds as a coming-of-age story set in a post apocalyptic Chicago. Before graduating from Northwestern University in 2010, Roth wrote Divergent, the first book in the trilogy, over the winter break during her senior season. The book was sold to HarperCollins the next month. It debuted in 2011 and was number six on the New York Times best-seller list. Insurgent, released in 2012, took the number one spot on the list. Roth had clearly hit the right note when she released her dystopian novel trilogy. Her novels came on the heels of the popular Twilight and Hunger Games young adult series. Roth's fans grew quickly, and when Allegiant came out in 2013, it was the most pre-ordered book ever published by HarperCollins. The trilogy was a massive commercial success, selling more than 30 million copies by 2015.
Tip: If you want to watch all the movies of the Divergent series, you can get the FREE TRIAL of Amazon Prime Video by clicking here
Divergent Books in Order: How to read Veronica Roth's Series:

There are four books in the Divergent series and this is the correct sequence for reading them:
---
Four: A Divergent Collection
(Free with Audible Trial)
A prequel to the Divergent trilogy. This book collects the four short stories: The Transfer, The Initiate, The Son and The Traitor. They tell Tobias's backstory, and they explain some of the mysteries of the world before Tris chooses Dauntless. It's best to read this after reading the main trilogy.
---
Divergent
(Free with Audible Trial)
Beatrice Prior has to decide whether she wants to stay with her Abnegation faction or transfer to another one. She'll be surprised by her choice. But the newly christen­ed Tris has a secret, one that she's determined not to let anyone know, because in this world what makes you different makes people dangerous.
---
Insurgent
(Free with Audible Trial)
As war surges in different parts of dystopian Chicago, Tris tries to save those she loves – and herself – while grappling with haunting questions of guilt and forgiveness, identity and love, politics and love. Veronica Roth's much-awaited second book of the dystopian novel series Divergent is yet another thrilling thrill ride of a story.
---
Allegiant
(Free with Audible Trial)
Tris and Tobias face an impossible choice between bravery, loyalty, self-sacrifice, and love. The explosive conclusion to the #1 New York Times bestseller Divergent trilogy reveals the secret of the dystopian world that captured readers' imaginations in Divergent and Insurgent.