The Twilight series in order: A complete guide to Stephenie Meyer's vampire novels.
The Book Guide® is a participant in the Amazon Services LLC Associates Program, an affiliate advertising program designed to provide a means for sites to earn advertising fees by advertising and linking to Amazon.com. As an Amazon Associate I earn from qualifying purchases.
Twilight was Stephenie Meyer's biggest hit as an author. Each of the four novels in the Twilight series draws its inspiration from a classic literary work, including Pride and Prejudice by Jane Austen, Romeo and Juliet by William Shakespeare, Wuthering Heights by Emily Brontë, and A Midsummer Night's Dream by William Shakespeare. She says that Anne of Green Gables by L.M. Montgomery and Orson Scott Card are among her literary influences. She has written several books, both spin-offs from the series and stand-alone novels, including The Chemist, a spy novel.
What is The Twilight Series about?
A young adult vampire-romantic fantasy written by American author Stephenie Meyer, The Twilight Saga is a young adult vampire-love story about the love story between 17-year-old human Bella Swan and a 104-year old vampire named Edward Cullen. Most of the story takes place from Bella's point of view.
It was one of the biggest phenomena of the 2000s, selling 160 million copies worldwide. It has been adapted into a series of five romance fantasy films by Summit Entertainment, starring Kirsten Stewart and Robert Pat­tinson.
Tip: If you want to watch all movies of the Twilight Saga, you can get the FREE TRIAL of Amazon Prime Video by clicking here
Who is Stephenie Meyer? The Author Behind The Twilight Saga.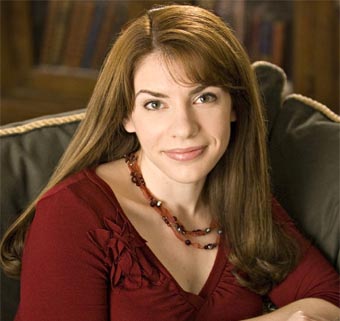 Stephenie Meyer graduated with a degree in English literature from Brigham Young University. She lives in Arizona. Her husband and sons live there too. Best known for her Twilight series, Stephenie Meyer's four-book collection of vampire romance novels has sold over 100 million books worldwide, translated into 37 different languages. Meyer was the highest-selling author in 2008 and 2009. He sold over 29 million books (2008) and 26.5 million (2009).
The Twilight Books in Order: How to read Stephenie Meyer's Series.

There are five books in the Twilight series and this is the correct sequence for reading them:
---
Twilight: The Twilight Saga, Book 1
(Free with Audible Trial)
Bella Swan moves from Seattle to Forks, a tiny town in Washington, where she meets the mysterious and alluring Edward Cullen. Until now, Edward has kept his vampire identity a secret from everyone, including his girlfriend, Isabella. Now, however, no one is safe, especially Bella, the person Edward holds dearest. The lovers find themselves balancing precariously on the edge of a knife between desire and danger.
---
New Moon: The Twilight Saga, Book 2
(Free with Audible Trial)
Falling in love with a vampire might be even more dangerous than Bella thought. As their daring relationship continues to threaten all that is near and dearest to them, they realize that their troubles may not yet be over. Bella and Edward face an unimaginable separation. A mysterious appearance of dangerous wolves roams the forest. A terrifying threat of revenge from the female vampire and a delicately sinister encounter with Italy's reigning royal family of vampires.
---
Eclipse: The Twilight Saga, Book 3
(Free with Audible Trial)
When Seattle is plagued by a string of mysterious murders and a vampire continues her quest for vengeance, Bella once again finds herself surrounded by danger. Amidst all the chaos, she must choose between her love for Jacob and her friendship with Edward. As she approaches her graduation, Bella must decide whether to go for life or death. Which one is which?
---
Breaking Dawn: The Twilight Saga, Book 4
(Free with Audible Trial)
To fall in love with a vampire means living in a world where fantasy and nightmare are woven together into a dangerously heightened reality. Now, an astonishing chain of unprecedented events is unfolding, with potentially devastating, and unimaginable, consequences. When the frayed strands of her life were first discovered in Twilight, then scattered and torn by New Moon and Eclipse, could they be healed and knitted together for good?
---
The Short Second Life of Bree Tanner: The Twilight Saga, Book 5
(Free with Audible Trial)
A vampire named Bree Tanner first appeared in Eclipse. She lives in terror in a vampire coven. As the armies of vampires close in on Bella Swan and her family, she meets her first friend and discovers the truth about sunlight.